How to create an Internet radio?
How to create an Internet radio?
If you are wondering how to create an Internet radio, you will be surprised that it is really easy and fast, you only need a computer (Desktop or Laptop), a microphone, it is possible to use the built-in microphone of your PC or a WebCam. To create an Internet Radio Station, you also need a streaming software and an online radio server, which we will explain below.
Most of the current internet connections allow a smooth audio transmission, we suggest an upload connection of at least 0.5 Mbps or 500 kbps, but the connection must be stable to avoid cuts during the transmission.
Although the configuration can be very simple and basic, you can also create professional configurations with professional audio consoles and microphones, and it is even possible to interact remotely between several speakers or with the audience.
Summary Requirements:
– Computer (desktop or laptop)

– Internet connection

– Transmission software

– Radio Streaming Server

– Website or Blog where to place your radio player, can be free (with advertising) or paid (easy to use website builder).
Software to create an Internet radio
It is necessary to use a program that connects your computer to the streaming server. There is a wide range of programs available for online broadcasting, our suggestion is always to review several options, try them out and choose the one that best suits your internet station. They have different approaches and functions, some are free and others are paid: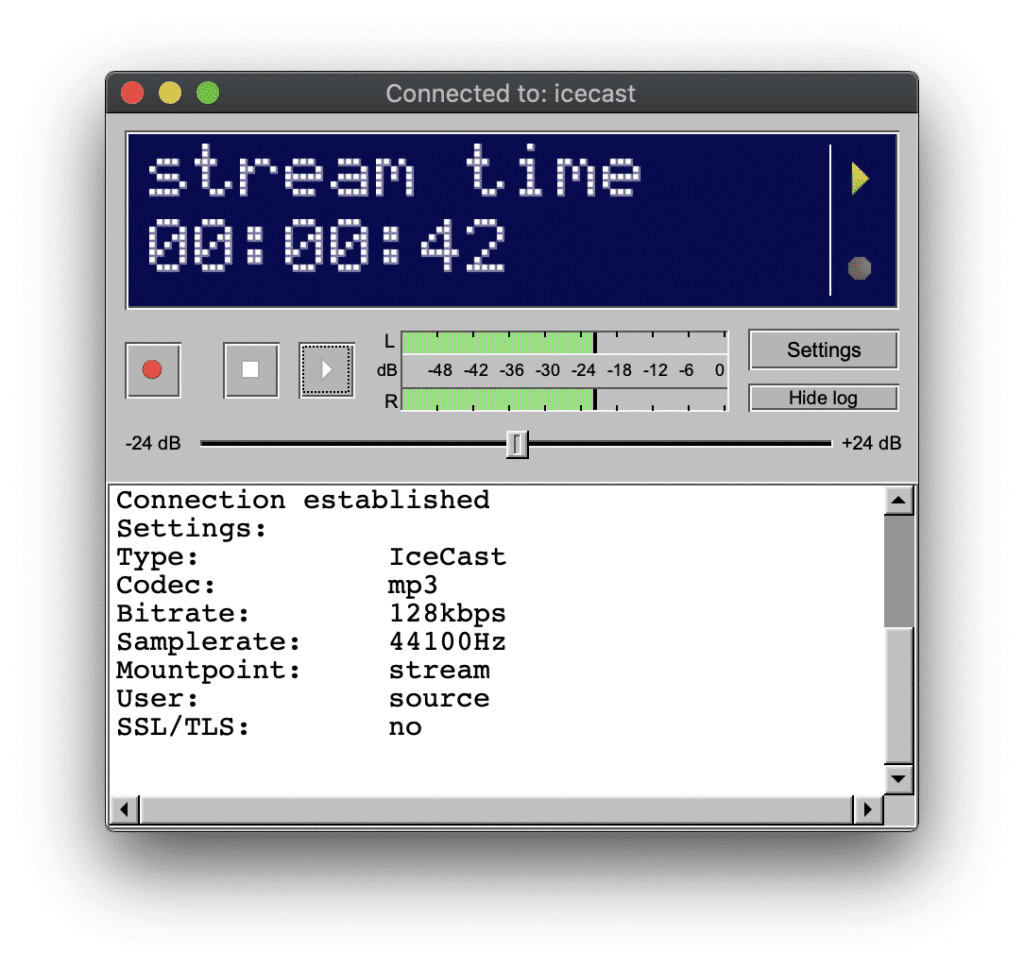 Broadcast Using This Tool is a very useful tool for broadcasting, especially if you use any audio console, it is one of the preferred tools of FM stations for broadcasting.
Winamp / Dsp Shoutcast
A great veteran who is still in force today to create an internet radio. Used to connect a digital audio console to the streaming server, and of course also play your music and any mp3 audio file.
Sam broadcaster
This software is only available for Windows, it is designed to transmit and control all audio from this program. This is an excellent option if the broadcaster will manage all the content that will be transmitted to the online radio.
Virtual dj
It is a professional music mixing software (in audio or video formats) that simulates a mixing interface. It was created by the French company Atomix Productions and intended primarily for DJs. It is currently one of the most widely used programs in the professional world.
RadioBOSS
RadioBoss aims to automate live streaming, the developers mention: it is possible to create and manage playlists, insert advertising audios, organize rotations and schedules for continuous music, set up automatic audio leveling, convert and manage audio resources, as well as other professional features. It also allows you to play the playlists in your broadcast system.

Mixxx integrates the tools DJs need to perform creative live mixing with digital music files.
Whether you're a new DJ with just a laptop or an experienced turntablist, Mixxx can support your mixing style and techniques.
Servers to create Internet radio
In MEXISERVER we offer several services focused on internet radios. We can divide the offer into two control panels: SonicPanel and Centovacast.
It is widely spread that there are two software that are used to transmit audio: Shoutcast and Icecast, these simply "work on the server" and the end user does not notice the difference, actually both are heard the same and fulfill their function excellently. Because of this we advise to pay more attention to the control panel, as both panels can also use Shoucast and Icecast.
Both panels have most of the same features: AutoDJ, interval and scheduled playlists, dj accounts for each speaker to have their own access, etc. We recommend reviewing both panels, testing them and requesting the one you like best.
SonicPanel is the panel with the most updated interface, it has some advantages such as secure https links (SSL) included by default, switch audio systems in a few clicks (between shoutcast and icecast). We recommend checking the general demo, managing playlists and even streaming, you can listen to the broadcast right there in the panel.
See sonicpanel radio streaming plans
One of the great advantages of centovacast is its statistics report, you can even download an Excel report. We can also provide you with an SSL link under https. You can also check the demo at the following link: centovacast demo
See centovacast streaming radio plans
Listen to your online radio on your website
One of the ways for the public to recognize and locate your online radio, is through a website, its content can be heard through a player, there are multiple models, from the simple model in html5 to other more visual with album covers, such as those we offer and you can see in our player generator .
These are some models:
---
---
---
Now you know how to create an internet radio station. Please share this post to your friends and audience..