What is a Video Streaming service for?
– Broadcast any event live.
– If you have a local TV, you can transmit your signal over the Internet.
– Turn your radio station into an Internet TV signal with the highest audio and video quality. Imagine being able to broadcast live what happens in the booth, your guests, news, anything you can think of.
– You will be able to alternate the transmission between the cameras you have installed, videos hosted on your computer, images, put your radio transmission as background or main audio, your logo, identification texts with amazing graphics.
– You can handle transition effects when switching from one image to another with several very professional effects.
– TV STATION function, you can create playlists of videos (uploaded via FTP) to be played while there is no live signal. As soon as the server detects your live signal, the server will automatically link your audience to the live signal and when your live broadcast is over, the server will return to your programming.
Video Streaming Service Specifications: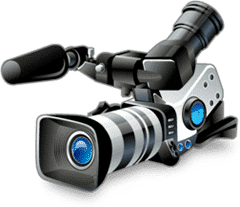 Video Quality – Full HD.
Unlimited Monthly Transfer (Bandwidth).
Bitrate up to 2000 kbps (If you require higher kbps please contact us to generate a quote).
HTTPS Enabled (Secure Streaming).
Adaptive bitrate based on your audience's connection.
Control Panel (Total Administration and Statistics).
Compatible with all browsers. HTML5 player.
Compatible with iOS, Android, Tablets, Ipads, etc. mobiles.
Compatible with WireCast, OBS, VMix, Camtasia Studio, Adobe Flash Media Live Encoder, etc.
Facebook Live Broadcast Enabled.
BROADCAST LIVE FROM ANY Iphone or Android CELL PHONE.
Up to 25 GB space (AUTODJ TV STATION).
DEMO VIDEO STREAMING LIVE / TV STATION HD PROFESSIONAL:
Our plans include:


UNLIMITED transfer
All our plans have unlimited monthly transfer, so you will never run out of transfer.

HTML5 Players
HTML5 Player fully compatible with all web browsers and mobile devices (Iphone, Android, Ipad, Tablets, etc).

AutoDJ / TV Station
Your service will always be playing videos or recorded programs thanks to the AUTODJ / TV Station, it configures automatic playlists.

SSL Secure Streaming
Tune in under HTTPS protocol, this avoids disabling the padlock on your website when viewing the broadcast.

Software Multicompatibility
You can stream with WireCast, OBS, VMix, Camtasia Studio, Adobe Flash Media Live Encoder, etc.

Mobile Broadcasting
Stream from your Iphone, Ipad, Android or tablet totally LIVE!



PROMOTION!



In annual contract you only pay 10 months! and also get
1 Free Web Hosting and 1 Free Domain for the first year!
Do you require a more advanced or different plan?
Contact us at
[email protected]
indicating your needs and we will send you a quote.
Frequently Asked Questions:
Do you have any questions or doubts? Check below the frequently asked questions about our Video Streaming Live / TV Station HD service. In case they do not solve your doubts, ask us your question directly in the form!
Do you have any questions?